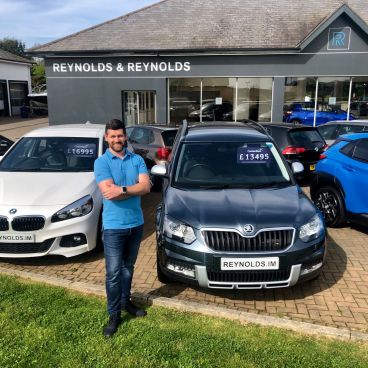 Similar : 4x4, 7seater, audi, automatic, estate, ford, hatchback, hothatch, leather, economical, diesel, minicooper, familycar, rangerover, performance, luxury, satnav, rare, sport, st, lowtax, lined, landrover, mpv, nissan, sunroof, toyota, turbo
---
BESPOKE VEHICLE SALES LTD... IOM BUSINESS PARK DOUGLAS
LIKE our Facebook page for INFO on New arrivals
---
"Welcome to Bespoke"
We would like to let you know that we are open 7 days a week here on the Isle of Man business park, Monday to Friday 8.30am to 6pm, Saturday 10am to 5pm and Sunday from 12 noon to 4:30pm. So while you're out and about why not call up? Everyone is welcome to take a look at our great selection of cars including the new arrivals, as always in a relaxed and welcoming atmosphere.
---
Thank you for looking. All our cars are supplied with a full service, valet & warranty. Finance arranged and part exchange available. WE ARE OPEN 7 DAYS A WEEK @ Isle of Man Business Park Douglas CALL 667700 or 667799 to arrange a viewing.